<#include '/gkmsid/9058821'>
<#include '/gkmsid/9058821'>
The presidential commission of inquiry into the Ayawaso by-election violence has recommended the prosecution of a national security operative Mr. Ernest Akomea alias 'Double'.
During his testimony before the commission, 'Double' confessed using an unauthorized weapon during the SWAT team's operation at the residence of the National Democratic Congress (NDC) parliamentary candidate.
In its recommendation to President Akufo-Addo, the three-member commission chaired by Justice Emile Short recommended "the criminal prosecution" of the operative "for the unauthorized possession of firearms under section 192(1) of the Criminal Offences Act."
He was accused by NDC MP for Ningo-Prampram Sam George of firing shots at La Bawaleshie during the melee, but denied the allegations before the Commission. 'Double' dominated the headlines when he disclosed he went through a three-week training including crowd control and pound-to-pound combat.
"Yes, I went to Asutsuare for three weeks…We were trained in reading maps, how to speak on the GoTa, pound to pound combat and basic weapons handling. We were also given training in crowd control and handling pressure," Double said.
REMOVE DSP AZUGU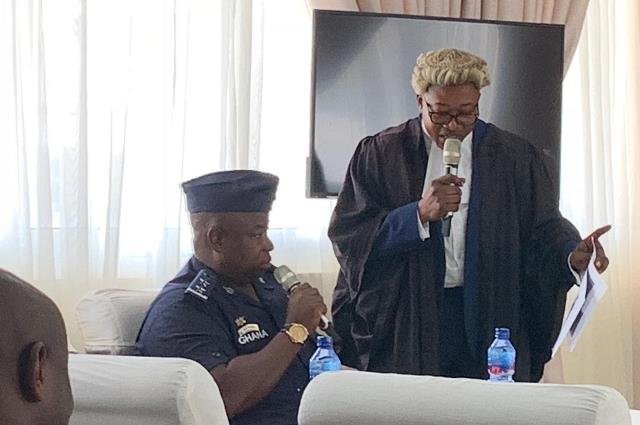 <#include '/gkmsid/9058821'>