<#include '/gkmsid/9058821'>
<#include '/gkmsid/9058821'>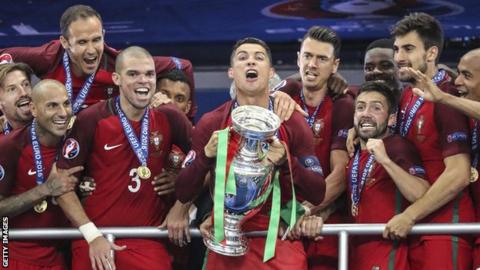 Portugal won Euro 2016 after beating hosts France in the final
Germany and Turkey will find out on Thursday which of them has won the right to host Euro 2024.
They will make their final bid presentations to Uefa before the decision is announced.
In the build up, an evaluation report by European football's governing body stated giving it to Turkey had risks.
The report added that Turkey's lack of an action plan in the area of human rights and limited hotel capacity in many cities are matters "of concern".
It also labelled the scale of transport infrastructure work required "a risk" for a tournament which will return to a single-host format after Euro 2020 is held across Europe.
'There are no valid reasons why Turkey shouldn't host Euro 2024'
Turkey Football Federation vice-president Servet Yardimci said: "The human rights issue is our government's top priority.
"By Uefa giving this tournament to Turkey it will also make Turkey accelerate to be in a much better position in terms of complying with human rights.
"There are no valid reasons why Turkey shouldn't host Euro 2024, but there are multiple positive reasons why Turkey should host the tournament.
"Now must be the time for Turkey. If it's not this time when will it be?"
Germany a 'good choice' for football
Germany were hosts of the 2006 World Cup and the German Football Federation (DFB) secretary general Friedrich Curtius described awarding the tournament to them as a "safe bet".
"The most important question is what is the best for decision for football in Europe," he said.
"I think, within the heart of Europe, to have such an event is a good choice for football and I'm convinced we have given a good arguments to become hosts."
What's the sales pitch?
According to Uefa's report, Turkey's bid is based on bringing people together by promoting an intercultural dialogue "thanks to its location between three continents".
Turkey is yet to host a major international football tournament but one of the bid's key focal points is to "inspire a wider audience, especially the large youth population, to become involved in football".
Hosting the tournament in 2024 would further mark the end of celebrations for the 100-year anniversary of the establishment of the republic of Turkey, as well as its football federation.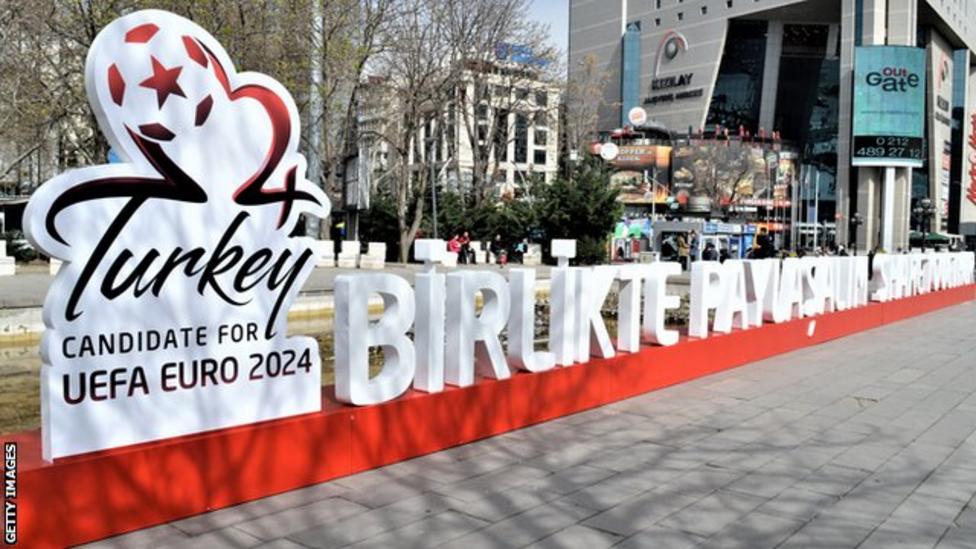 Germany is one of 12 countries being used for Euro 2020, but their motivation to host 2024 includes "creating a bridge between elite and grassroots football".
Euro 2024 would also be the first time Germany has hosted the European Championship finals as a unified country – West Germany staged the 1988 tournament.
Decent stadiums?
Turkey is proposing to use 10 venues – with the largest being the Ataturk Olympic Stadium in Istanbul, which has been selected to host the 2020 Champions League final after staging the 2005 final when Liverpool beat AC Milan.
That would be rebuilt before Euro 2024 to provide a net capacity of 85,718.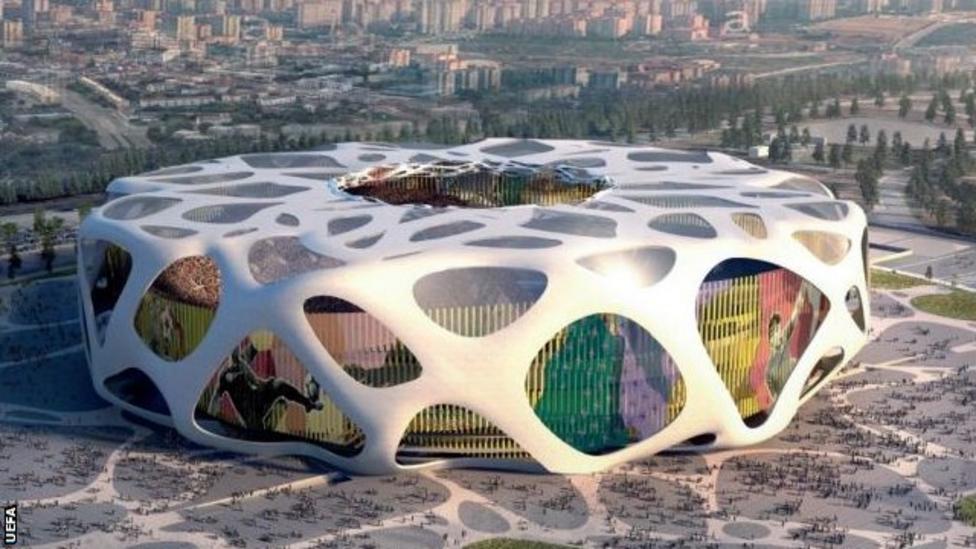 The Ankara Stadium in Turkey's capital would also be rebuilt, while the 41,349-capacity Antalya Stadium would be renovated.
According to the report, the aggregate net capacity for 51 matches in Turkey will be about 2,490,000, compared to 2,780,000 in Germany.
None of Germany's 10 proposed venues – Berlin, Cologne, Dortmund, Dusseldorf, Frankfurt, Gelsenkirchen, Hamburg, Leipzig, Munich and Stuttgart – would require any work.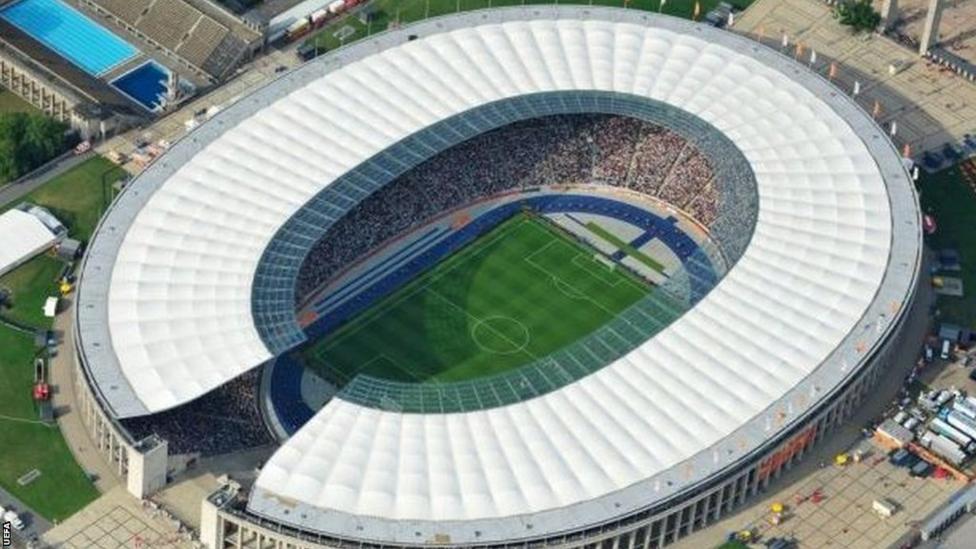 Getting around
The evaluation report also takes into account getting to and from games, and transport links between the host cities.
"Due to its location in the south-eastern part of Europe, Turkey's international accessibility relies on air transport, mainly via the Istanbul airports and, to some extent, Ankara and Antalya," the report states.
"Within the country, Turkey has planned to extensively enhance its transport infrastructure network at national and city level by 2024.
"The planned level of infrastructure for 2024 would make it possible to meet the tournament requirements.
"The scale of works to be undertaken in the given time frame constitutes a risk, especially in combination with the dependence on a few airports for international and domestic travel."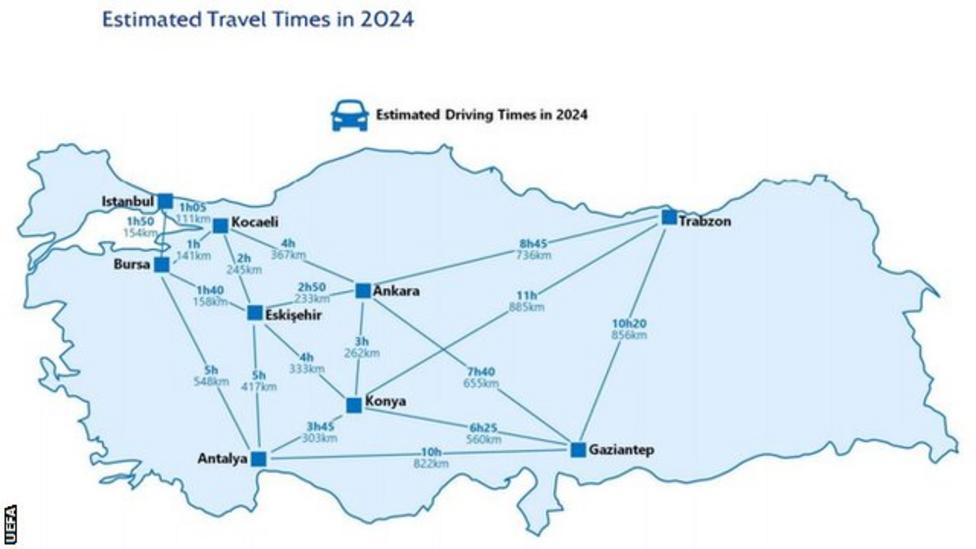 Regarding Germany, the report says all of the proposed host cities are well-connected to motorways.
However, the airports proposed by the host cities of Leipzig, Dortmund and Gelsenkirchen are "slightly under requirements in terms of airport capacity and public transport accessibility".
'Turkey's limited hotel capacity a concern'
Two of Turkey's 10 venues are in Istanbul. The other eight host cities are Ankara, Antalya, Bursa, Eskisehir, Gaziantep, Kocaeli, Konya and Trabzon.
According to the report, Istanbul and Antalya's hotels can accommodate a high number of fans.
The report adds: "Ankara's hotel accommodation capacity is limited. For all the other cities, the hotel accommodation capacity is very limited.
"Overall the limited hotel capacity in many cities is a matter of concern."
It is a different story in Germany.
According to the report, hotels in Berlin, Cologne, Dusseldorf, Frankfurt, Gelsenkirchen, Hamburg, Munich and Stuttgart can accommodate "an extremely large number of fans".
It adds: "Leipzig has a high hotel accommodation capacity, whereas Dortmund's capacity is limited.
"The camp sites and short-term rental locations mentioned by the bidder as alternative accommodation possibilities would certainly be sufficient to minimise the impact of the lack of hotel rooms in Dortmund."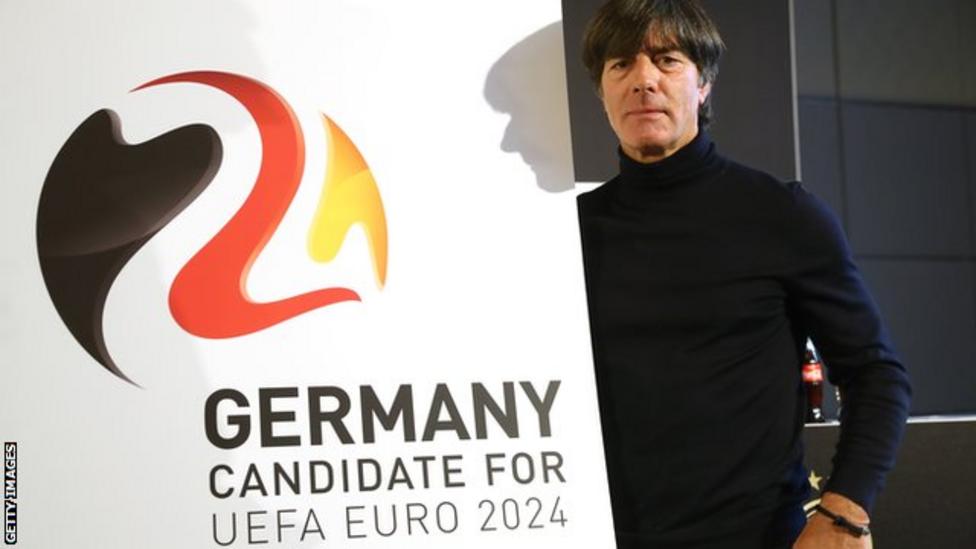 Fan zones
Berlin and Dusseldorf have proposed large fan zones with a capacity of more than 100,000 spectators.
Germany's other host cities will accommodate between 33,000 and 80,000 at fan zones.
In Turkey, Istanbul has proposed a location with a capacity of 56,000 spectators.
All other host cities have proposed fan zones with capacities between 9,000 and 37,000 spectators.
source:bbc
<#include '/gkmsid/9058821'>